Get Baptized: TLD Beach Baptism
Saturday, September 18, 2021 at 9:00 am
We live in South Florida surrounded by beautiful waters, the perfect setting if you are willing to make one of the best decisions in your life.
We want to cheer you on!– come join us and get baptized.
As they traveled along the road, they came to some water and the eunuch said, "Look, here is water. What can stand in the way of my being baptized?" And he gave orders to stop the chariot. Then both Philip and the eunuch went down into the water and Philip baptized him. (Acts 8:36)
What is baptism you say? We're so glad you asked. Baptism is your public confession that you need GOD'S help to be the person you were created to be. It's your confession that you believe in Jesus's ability to give you eternal life. It's your new beginning.
You don't have to be a part of a church – you can just join us for the day!
If you are ready for change and don't want to be the same, grab your towel or not…. And come to the waters. Let your heart be ready with expectation.
Baptism Event Details
Date: Saturday, September 18, 2021
Location: Fort Lauderdale/Pompano Beach (confirmation provided after registration)
Time: 9:00 am (EST)
Choose Your Baptism Time
Please place the corresponding number by your first name for the time you desire to be baptized:
#1 = 9:00 AM
#2 = 11:00 AM

Virtual Orientation Details
Date: Wednesday, September 15, 2021
Zoom Coordinates: Provided after event registration to attendees
Time: 6:00PM (EST)
For questions email Jacqueline.Brown@themissionsbase.org

or text
(855) 805-0698
To register, complete the form below or text the word Baptize to 855-805-0698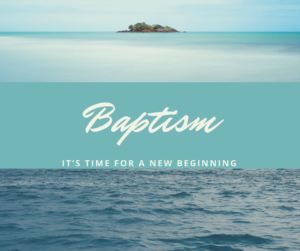 TLD Get Baptized Video