Message From Jason & Natalie Jackson
"Our leaders and affiliated partners believe that there is a great need to transform the communities of the world into active participants. The Lion's Den Missions base was established to answer the call of creating platforms to mobilize those who wish to serve others. If you are interested in making a tangible impact our doors are open to train, support and mobilize you for service.
The Lion's Den Team we welcome you!"

Dr. Jason Jackson
Overseer and Managing Director
The Lions Den Missions Base
Executive Leader Bio
Dr. Jason Jackson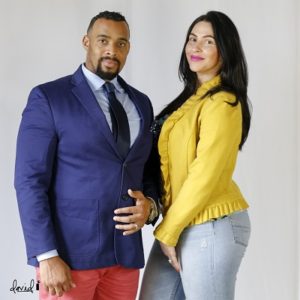 Forbes Finance Council Member, investment banker, Christian leader, and progressive instructor, Dr. Jason Jackson is a sought after innovative theorist, and transformational guide. Regularly covered by over 150 news outlets, such as CNBC, Boston Globe, and other leading media authorities, Dr. Jackson has earned a distinguished reputation as an agent of restoration to the nations.
Dr. Jackson couples leadership prowess with his wealth of spiritual understanding to deliver transforming teachings that restore and inspire. Compassionate, humorous, and revelatory, Dr. Jackson kindles minds with Christian-based principles of freedom and personal ability. Dr. Jackson is a devoted husband to his wife, Natalie, and father to his children: Nalani, Jessica, and Joshua.
Through his leadership mobilization organization, Jackson Global Initiative, Dr. Jackson serves as an advisor to government, community, and spiritual leaders, as well as a diverse group of entrepreneurs. Dr. Jackson takes pride in drawing upon his unique skill set to advance the lives of those within his center of influence by bridging the gap between social, economic, and cultural classes. In addition to his business efforts Dr. Jackson is serving as the Chairman and Overseer of The Lion's Den Mission Base in Fort Lauderdale, Florida.
To read Dr. Jackson's full biography visit the Jackson Global Initiative by clicking the link below: