The Supernatural Girl: Shattering Glass Ceilings
February 6, 2021 at 9:00 am-5:00pm

Overview Too often, girls face stark inequalities and horrific injustices that prevent them from reaching their highest potential. To overcome, girls must discover and embrace their unique identity as early as possible. A day filled with self-discovery, emotional breakthrough; and unprecedented entrepreneurial access, girls will leave The Supernatural Girl Event eternally changed.
YOU'RE A WORLD CHANGER, GIRL!
Join us for a day full of activities and learn how to shatter glass ceilings.
The Supernatural Girl(SNG), a special one-day event designed to teach, encourage and strengthen young women between 8-18 years old. With high-impact activities,
Meet entrepreneurs who have changed their lives and the lives of others for the better. The SNG was
developed by Dr. Jason and Pastor Natalie Jackson, the Five Pillars of Power were created to address the core developmental needs of young women in the modern age. Based on the Five Pillars of Power, The Supernatural Girl Event will provide introductory teaching in the following areas:
Who you are created to be
Healthy Living
Adulting
Entrepreneurship- Starting your own business
Being a better you!
FAQ
Who can come?
Girls from age 8-18. Girls will join groups according to age and maturity.
What do I need to bring?
Bring an open mind and a notebook with a pen for note taking.
What is required to attend?
Submit a 100-word essay subject
"How I Want to Change The World"
selections will be notified by email.
How much does it cost?
This event is free of cost s
ponsored by CTA Aerospace and IBS Investment Bank.
Where is it?
The Lions Den Missions Base
5440 NW 33rd Ave Suite 102, Fort Lauderdale, Florida 33309
When?
Saturday, February 6, 2021 from 9:00am-5:00pm
Registration and Breakfast will begin promptly at 9:00am-9:45am
Where is lunch?
At The Executive Airport surround by private jets!
Did you say private jets?
Yes! We did!
Better get on your essay, girl!
Can boys attend?
At this time, the event is only for girls in south Florida.
For more information please contact:
yribel.fernandez@themissionsbase.org
Become a Supernatural Girl (SNG) Event Based Volunteer
Supernatural Girl Volunteer Open House/Training Saturday January 30, 2021 at 10:00 am
Click button: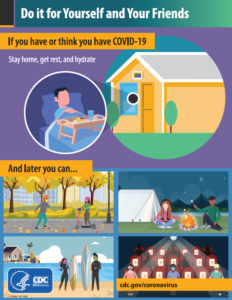 Thank you for your interest in our Supernatural Girl event,
At this time ALL entries will no longer be accepted, if you have any questions or need further clarification you may contact yribel.fernandez@themissionsbase.org or christine.scott@themissionsbase.org
All registrants will be contacted please make sue you have already completed and turned in your
100-word essay on
"How I Want to Change The World"
See you at the Supernatural Girl Event Saturday, February 6th, 2021 registration and breakfast begins at 9:00 am
Location:
The Lions Den Missions Base
5440 NW 33rd Ave Suite 102, Fort Lauderdale, Florida 33309