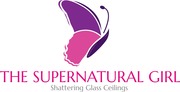 Supernatural Girl Volunteer Open House/Training
February 1, 2020 at 10:00am
TLD Volunteer Program Overview
T

he Lion's Den Msions Base believes volunteerism is an important value of communities and is dedicated to providing a platform for ALL who wish to serve others. As a TLD Event Based Volunteer (EBV), you will have the opportunity to serve and be trained according to your heart, at your own pace. Though an organization founded in Christian faith, all are welcome—from Atheists to Hindus and senior citizens to millennials. TLD volunteers represent all walks of life, and are welcome to serve others in one place: The Lion's Den Missions Base!
Areas of volunteer support include:
-Prison Outreach and Restoration
The Supernatural Girl Event Overview
The Lion's Den Msions Base's Freedom W.O.M.E.N. (Women Outreach Missions to Engage Nations) team will be hosting The Supernatural Girl event Saturday, February 15, 2020. ​This special one-day event is designed to
teach, encourage and strenghten girls between 8-18 years old.
To learn more about the Supernatural Girl Event visit www.TheSupernaturalGirl.com
To register your child go to: The Supernatural Girl Event.
Can't attend the event but interested in supporting? Please considering sponsoring a Supernatural Girl by clicking the link below:
The Supernatural Girl Event Volunteer Registration Form
Interested in volunteering for this event? Please take a quick moment to complete the volunteer registration below:
We look forward Saturday, February 1, 2020 at 10:00am @ The Lion's Den Missions Base!